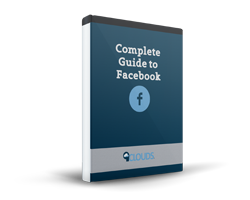 The Complete Guide to Facebook Pages is a FREE handbook that will give you the knowledge you need to take advantage of the many opportunities that Facebook holds.
Inside this 30+ page guide, you will learn:
How to create a Facebook page with or without a personal account
Strategy on on when to post, what to post and how to measure what works
How to create custom tabs to increase conversions on Facebook
How to sell from your Facebook page
Everything you need to know about running Facebook ads
We're excited to help you take full advantage Facebook for your business. Just enter your name and email on the right hand side to download the Complete Guide to Facebook Pages.