Pinterest is one of the fastest growing social networks online. Learn how to use it effectively for your business to drive traffic and increase visibility in this guide.
Included in this guide: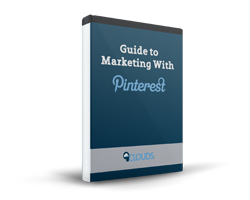 Step-by-step tutorial on getting started with Pinterest
Industry specific strategies and examples
Advanced uses of Pinterest for businesses
Don't be left behind as Pinterest continues to grow in popularity. Learn to use it and reach new audiences in this Pinterest guide. Download it today by entering your email at the right.