Despite the fact that 83% of marketers indicate that social media is important for their business,53% of them do not measure their success!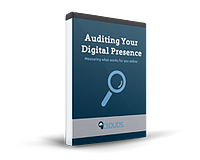 This FREE whitepaper explains how to measure online success.
In this whitepaper learn:
What to measure online
How to measure and interpret your data
Where you should spend your time online
How to save 30-40% of your time and money by eliminating ineffective work
Just fill out the form on the right to download the free whitepaper.