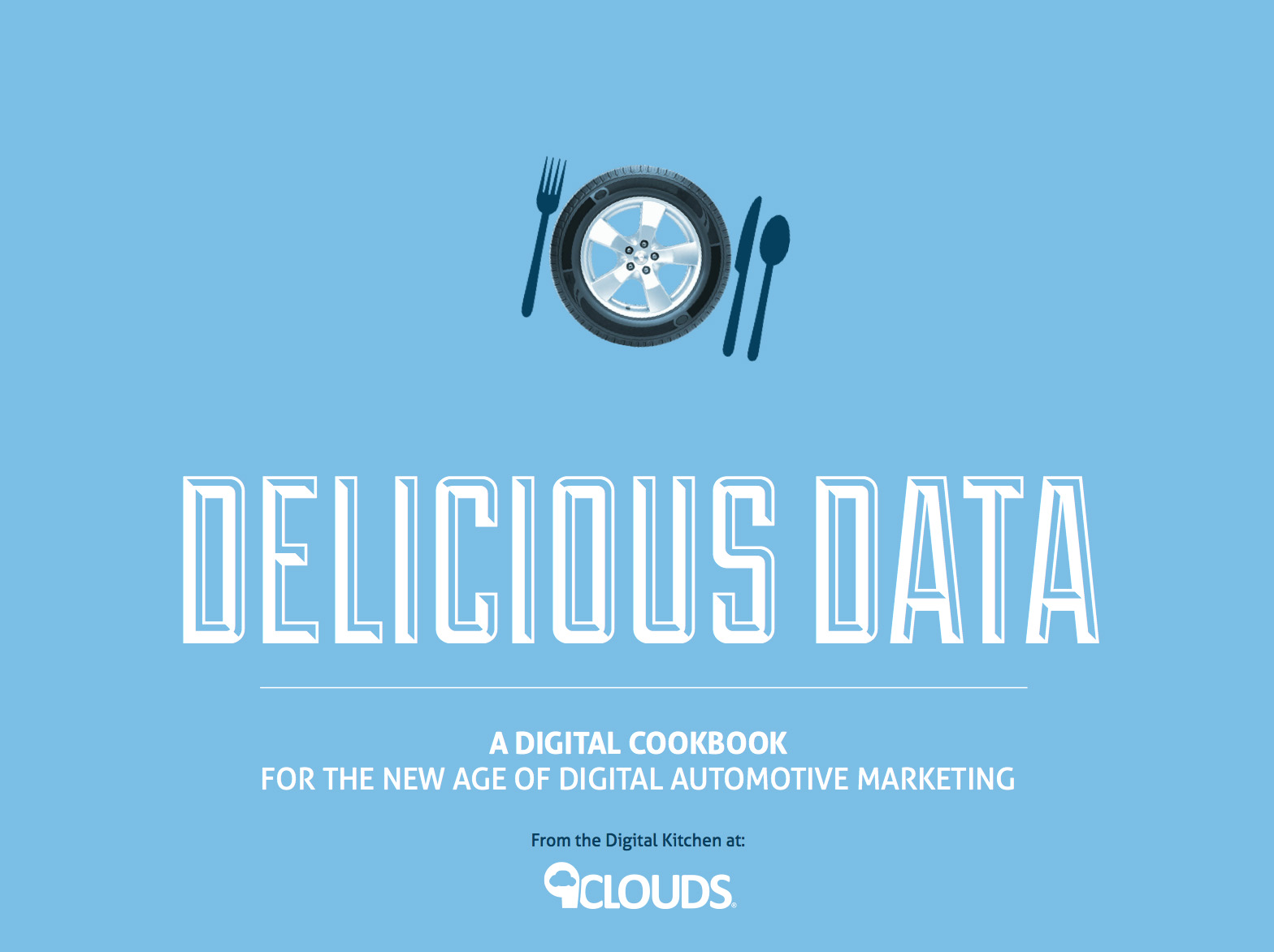 Chances are that your staff is hungry for sales. That's why we made this resource.
Most marketers have a digital mountain of client data, a few social media accounts, and hundreds of special sales or service offers that are not reaching their potential.
At 9 Clouds, we hang out at the intersection of opportunity and offer, coming up with ways to use your customer database to put your best options squarely in front of the people who need them most.
This book contains just a handful of our automotive clients' favorite data recipes. Not only are they tasty – they actually work.
So why are we just giving away our automotive marketing secrets? Because we're nice, and because we believe in digital karma.
When your dealership is ready to move to the next level of digital marketing, get in touch with us.