The latest changes to Facebook are a game-changer for marketers.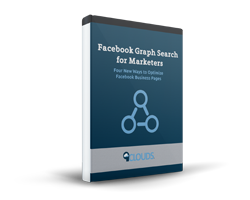 Suddenly people will be finding your company in new ways, and you need to learn how to market accordingly.

Download this free whitepaper to learn:
What Facebook Graph Search is and how it's used
How marketers can improve traffic and visibility on Graph Search
How Graph Search changes your SEO and online marketing strategies
Get your free copy of Facebook Graph Search for Marketers today by filling out the short form to the right. We'll email you a copy so you can share it with your friends!