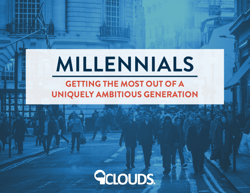 People can be unforgiving when it comes to millennials, but today, some of the most successful marketers are from this reviled generation.
Download Millennials: Getting the Most Out of a Uniquely Ambitious Generation to learn how you can benefit from hiring and managing millennial employees.
Our eBook explains:
How millennials want to be treated in the workplace
How to pay millennials with interest-based compensation
Why flexibility is key with millennial workers
How to inspire millennials
How to talk to millennials about the future
Simply fill out the form on the right to get your copy and start learning why millennials really don't fit the media-generated mold.