It is not enough to just create content. You need to be creating content that is remarkable; content that speaks to your audience and moves them to act with purpose. 9 Clouds collaborated with Michelle LeBow, strategic writer and coach, to create this whitepaper on the storylines that win.
How can a story be powerful enough to be used as a winning weapon? An enormous body of research confirms stories not only activate the language processing parts of our brains but other areas in our brain that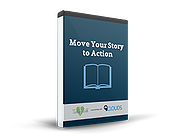 we would use when experiencing actual events. You have a story to tell. This whitepaper will help you find it.
In this whitepaper you'll discover:
The first step to creating a storyline that wins

Three types of stories that win

Seven storylines that win
Fill out the form to the right to download this FREE whitepaper: Move Your Story to Action - Seven Proven Storylines that Win.