With over 1 billion users, Facebook serves as a great platform for reaching your business's ideal customer. But what are the best ways to turn that audience into actual paying customers? The key is engaging your fans and drawing them to your website before carefully guiding them through the marketing funnel.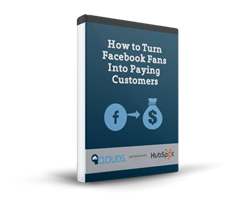 Learn the process for increasing your reach to generate leads and close sales all through Facebook use. Specifically, you'll discover how to:
Plan your facebook strategy
Direct fans to your company website
Turn leads Into customers
Close the loop on facebook marketing
...and more!
Download your free copy to start learning how you can turn more prospects into customers through your company Facebook page today.